What are benefits of being a member?
There are many benefits to collective philanthropy. In addition to multiplying gifts to achieve a greater impact, collective philanthropy offers a variety of advantages for WGC members:
GAIN a deeper understanding of issues communities are facing,
CONNECT with women who care about making an impact,
COMBINE resources, talents and interest for the greater good,
GIVE in purposeful and strategic ways, and
HAVE FUN along the way!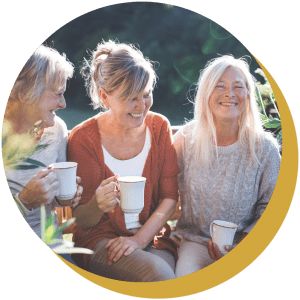 How do I become a member?
There are two annual membership levels: $1,100 for women 35 and over, and $600 for women under 35. Membership may be made payable in two installments. The installments dates are December 31st and March 15th. Members may make a higher annual contribution, if desired. Companies can choose to sponsor women-employees for membership. New members are welcome at any time.